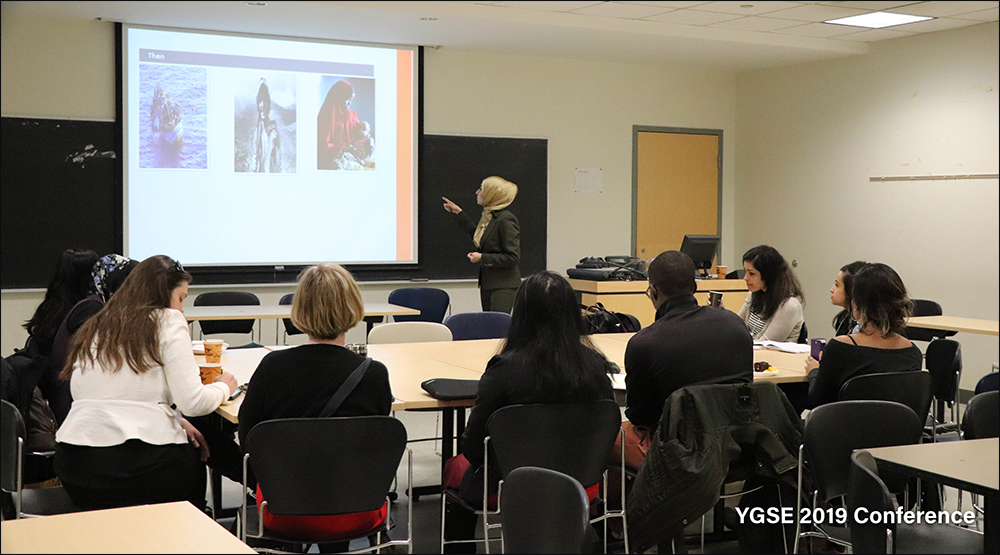 Graduate Student Newsletter – Week of May 16, 2022
Announcements
New: Student Petition System –We are excited to announce that the Graduate Petition Portal is now open. Please visit our petition webpage to enter the portal and to find submission instructions:https://www.yorku.ca/gradstudies/students/current-students/regulations/graduate-academic-petitions/
Reminder: Please be reminded to provide proof of full vaccination on YU Screen by February 6, 2022, 11:59 p.m.. You can find more information including FAQs at the YU Better Together website. If you cannot find the answer(s) to your question(s), please ask them here. Also, a reminder: Please do not send your vaccination status, documentation, or questions to our office
Reminder: Room booking: Graduate students in Education who would like to use on-campus workspaces must pre-book, since space is limited. Students should not bring food or beverages to be consumed in the rooms, and must sanitize after use, using the materials provided. Masks must also be worn in the rooms at all times.

To submit a booking request, please email gradprogram@edu.yorku.ca, including the following information:

Your name
Your student number
The room number you would like to book
Your preferred date (e.g., September 24, 2021)
Your preferred time range (e.g., 9:00 to 10:00 am)

Students will receive a confirmation email. If the date/time is not available, alternatives must be mutually determined
Before coming to campus, students/visitors must complete the self-screening checklist
Before going to the room, students should report to the Graduate Program office upon arrival; students/visitors must sign in and provide contact information.

Reminder: Please always provide your full name and student number when sending email enquiries to the Graduate Program Office: gradprogram@edu.yorku.ca.
Reminder: Students can find answers to many of their questions as well as checklists for completing processes at updated Graduate Students' Guidebook.
Reminder: Students can find resources for everything in Graduate Program in Education at https://www.yorku.ca/edu/students/graduate-students/
The course schedule for FW21-22 is now online!
Diploma courses will be available each term, but the core courses are usually only available in one of the three terms each year. 
The Graduate Program in Education and other offices at York University are closed, but operations are continuing online. If you need assistance, please email us directly. Latest updates on COVID-19 (Coronavirus) can be found at https://coronavirus.info.yorku.ca/.
REGISTRATION and enrolling in courses:
Students admitted to a graduate diploma, Master's degree program or Doctoral degree program must maintain continuous registration, including payment of applicable fees, in every fall, winter and summer term up to and including the term in which all requirements for their program of study are successfully completed.
If a course is full, please keep checking back online for empty seats until the deadline. If someone drops a course, a space will open immediately in the system.
Please be aware that only the Course Director can provide permission to increase the size of their class beyond the established maximum; fire code and social distancing in the room is also a factor.
Reminder: If you are unable to register for a term:
Option 1: Request a leave of absence (LOA). The LOA form can be found on the FGS Forms site (under "Student Affairs" & under "Registration"). Normally there will be a $169.49 plus $15.00 registration fee to be registered inactive for the LOA (lately, FGS has been waiving the fee during COVID, this waiving policy might change at any time). *Please submit the required documents and approvals to us in one email. *                                                                                                          
Option 2: Request a program withdrawal in good standing. The Withdrawal form can be found on the FGS Forms site (under "Student Affairs" & under "Registration"). Students who have withdrawn in good standing may petition for reinstatement within three terms (12 months) following a withdrawal. After that time, you must reapply to the program rather than reinstatement. Reinstatement into a program does not guarantee funding will continue as outlined in your original funding offer. *Please submit the required documents and approvals to us in one email*
Friendly Reminder: All graduate students must maintain continuous registration in all terms — Fall, Winter and Summer — until graduation, subject to the time limits stated in Current Students – Regulations, and must pay the appropriate term fee. You must register and accept your fees before the posted deadline (see important dates); late registration will result in a $200 late fee. Please visit Registrar's Office – Registration and Enrollment in order to register. You will need to sign into your Passport York account to complete your registration. Note: The Faculty of Graduate Studies does not require an enrolment deposit. By accepting your fees online, you are deemed to be registered. Students are expected to remain in the category of registration to which they are admitted unless a change of status is approved by their Graduate Program Director and the Faculty of Graduate Studies. A change of status for a term must be made prior to the start of term
Students should link their banking information to their student accounts for the ease of refunds on your student account.
 If you have passed your second term and are completing an MRP or Thesis, or if you are a Doctoral student and have passed your sixth term, please be sure to complete a Supervisor & Supervisory Committee Approval form and submit it to the graduate program office immediately. Please find further details on the checklists.
You can also refer to https://yublog.students.yorku.ca/blog/2018/05/31/enrolment-101/ for a video tutorial (It is from the Undergrad LA&PS site, but the steps are the same).
Attention regarding advertisement of final oral exam: Oral exams are normally a public academic event. However, if the student and the supervisor prefer not to have the exam public, they must inform the Graduate Office in Education upon submission of the Recommendation for Oral Examination form.